Tour @ Northbrooks
Welcome to eTour@Northbrooks
During the course of this 360 eTour, not only will you be able to have a 360 view of the school environment, you will also be able to hear our student leaders sharing their school experiences as well as introducing some of the school facilities.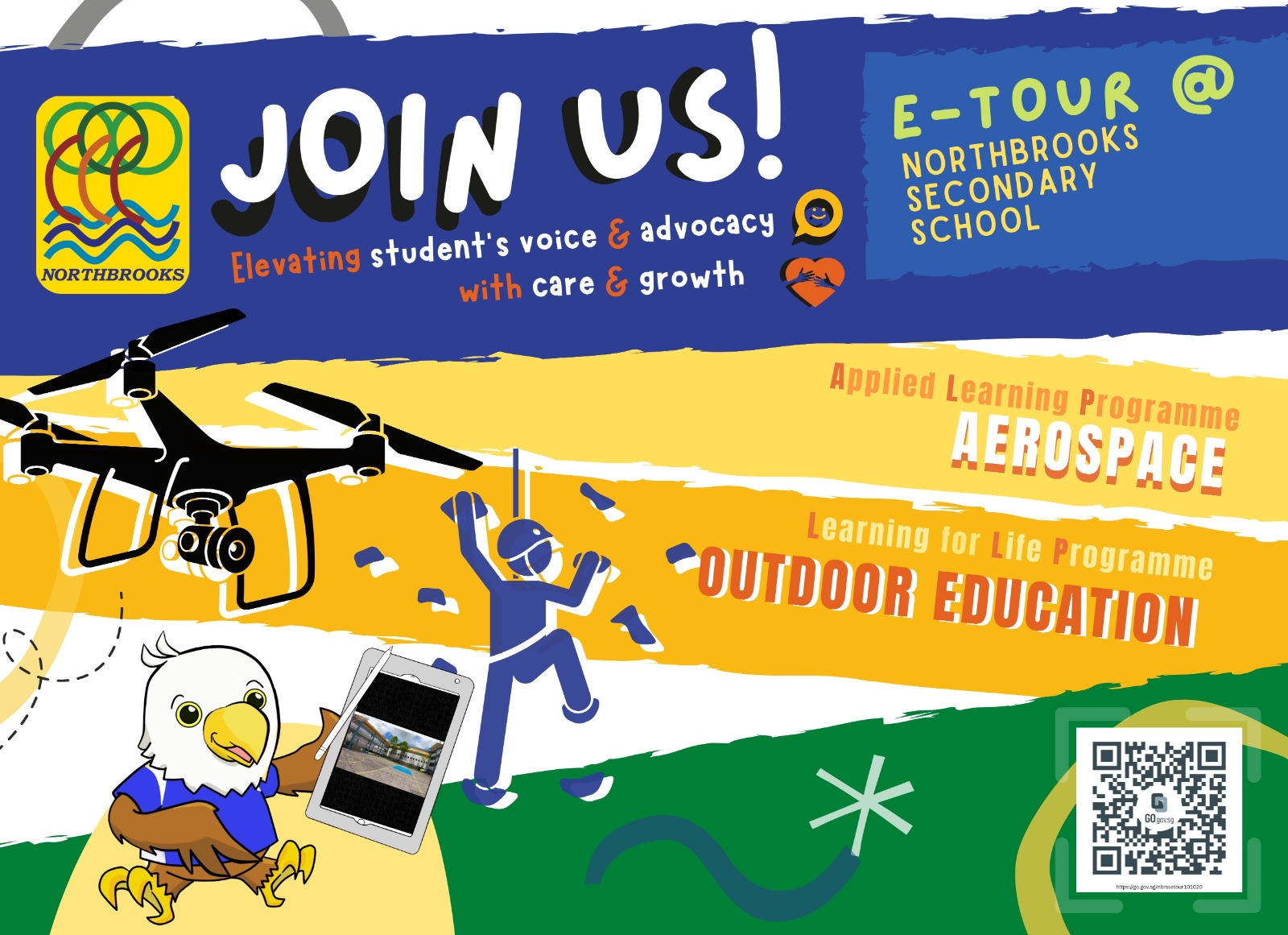 Before you start, please take note the following:
If you are using your mobile phone, you may want to view the tour in landscape mode for best viewing experiences.Try moving any image you see with your finger or mouse cursor to view the surroundings and locate the tags.
Look out for the tags below during the tour where you can click on it.