Northbrooks in the News 2020 to 2021

Northbrooks in the News 2020-2021
2021
NORTHBROOKS SCHOOL ACHIEVEMENTS 2021
Congratulations to the school!
NorthWest CDC Gold Partner Award
On 15 April 2021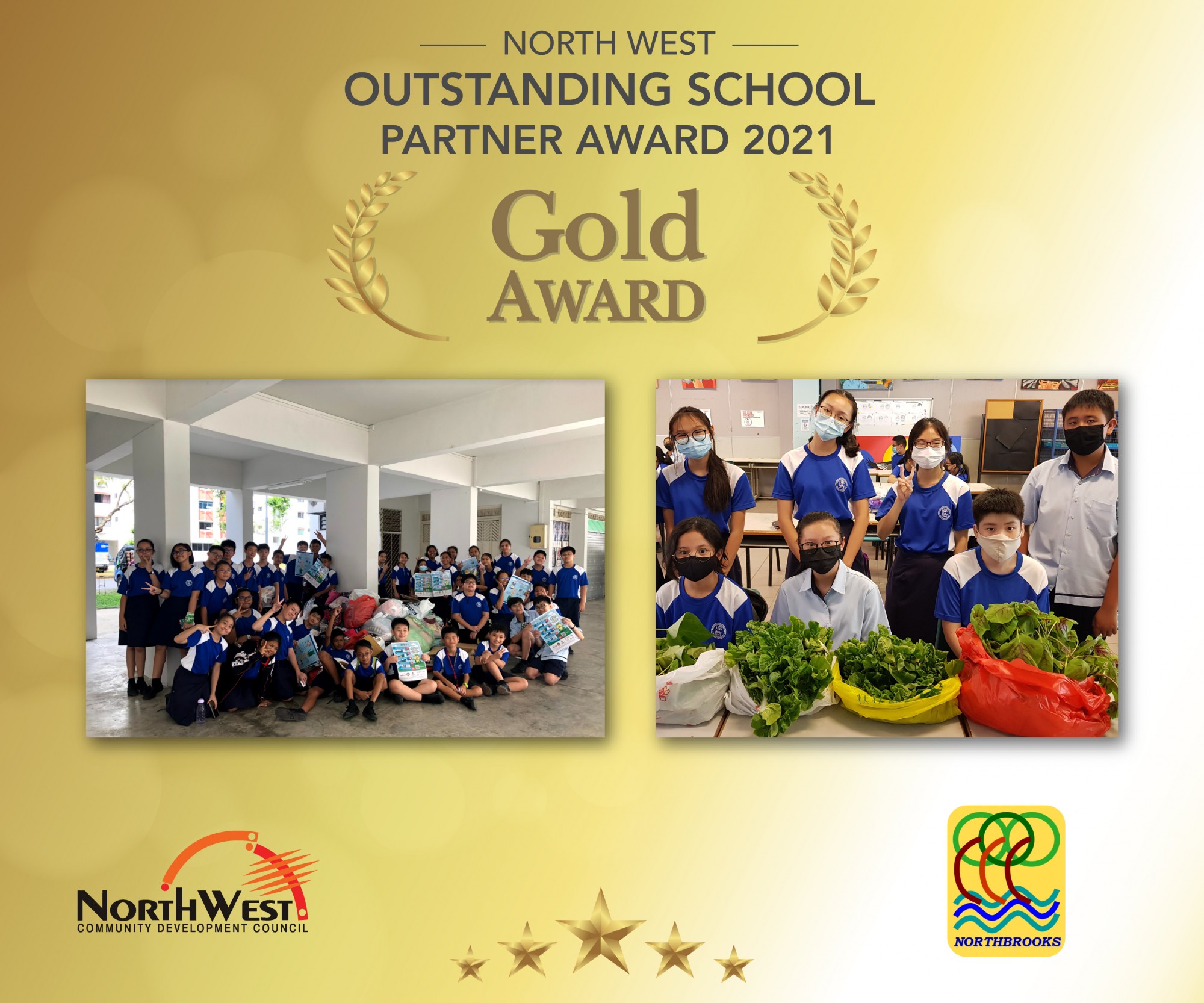 Through our participation and partnership with NorthWest CDC in 2020, we have achieved the Gold Partner Award!
Special thanks to the following programmes that were part of the NWCDC activities in 2020: 
1. Recyclatron 2020
2. Sec 1 Service Learning EOY PEA 2020
3. WeCare,WeRecycle@NorthWest 2020
4. NWCDC Giraffe Fund 2020 for Community Outreach
2020
NORTHBROOKS SCHOOL ACHIEVEMENTS 2020
Congratulations to the school!
NorthWest CDC Gold Partner Award
On 28 April 2020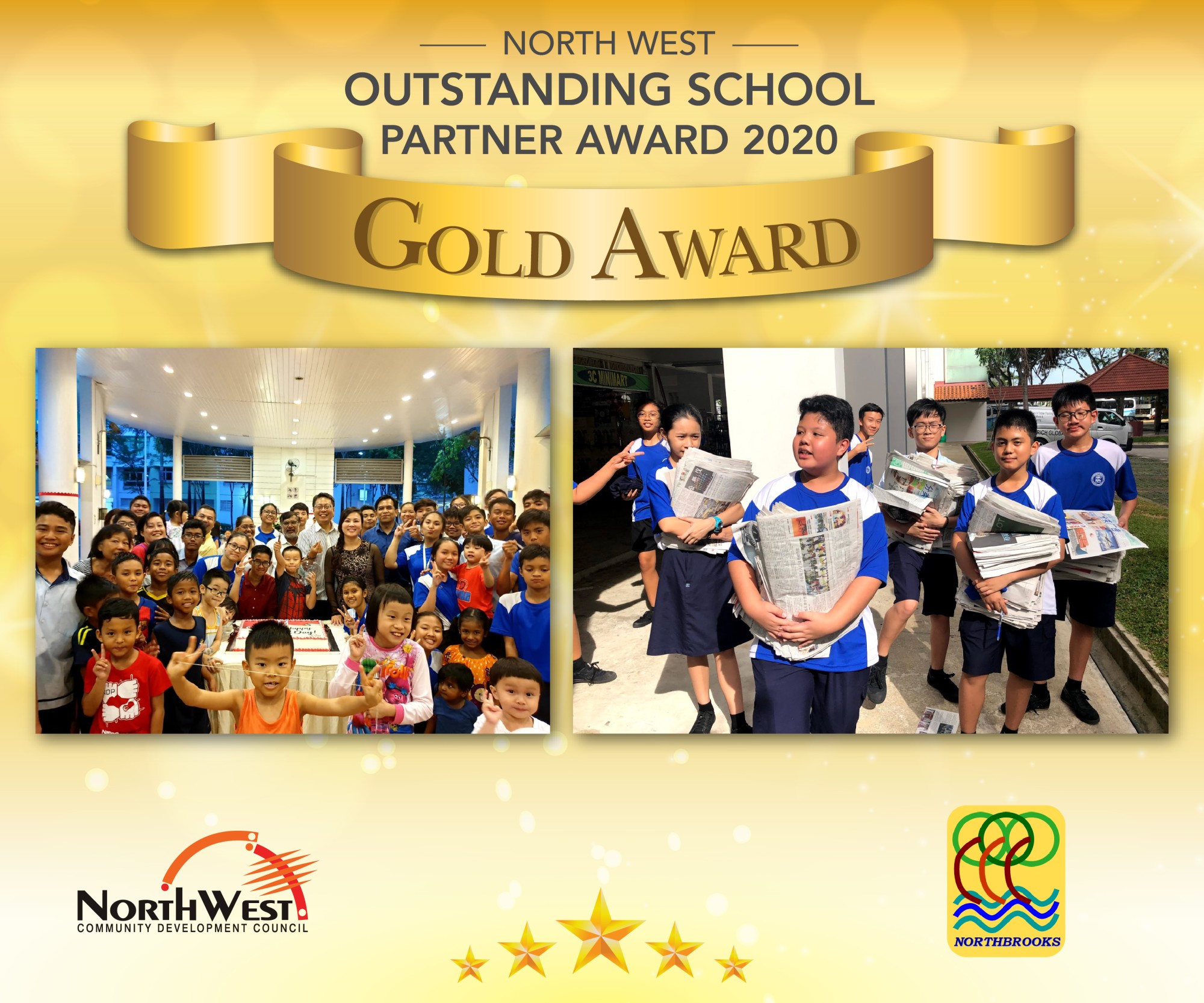 Through our participation and partnership with NorthWest CDC in 2019, we have achieved the Gold Partner Award!
Special thanks to the following programmes that were part of the NWCDC activities in 2019:
1. Recyclatron + Reduce@NW
2. NWCDC Block Parties
3. Bukit Panjang Eco CC LJ
4. Sky Greens LJ
5. NWCDC Mayor Network Session
6. Clean & Green Carnival with NWCDC